NI EN MORE UNISEX T-SHIRTS
THERE IS ONLY ONE. Every T-SHIRT is unique. We see them as wearable art. All our T-shirt are labeled with an edition number. (Production + year)
OUR PROTEST T-SHIRTS have a unique hand-embroidered tag attached in the front, stating UNKNOWN in English, Norwegian or Spanish. You choose which language you want the tag to have.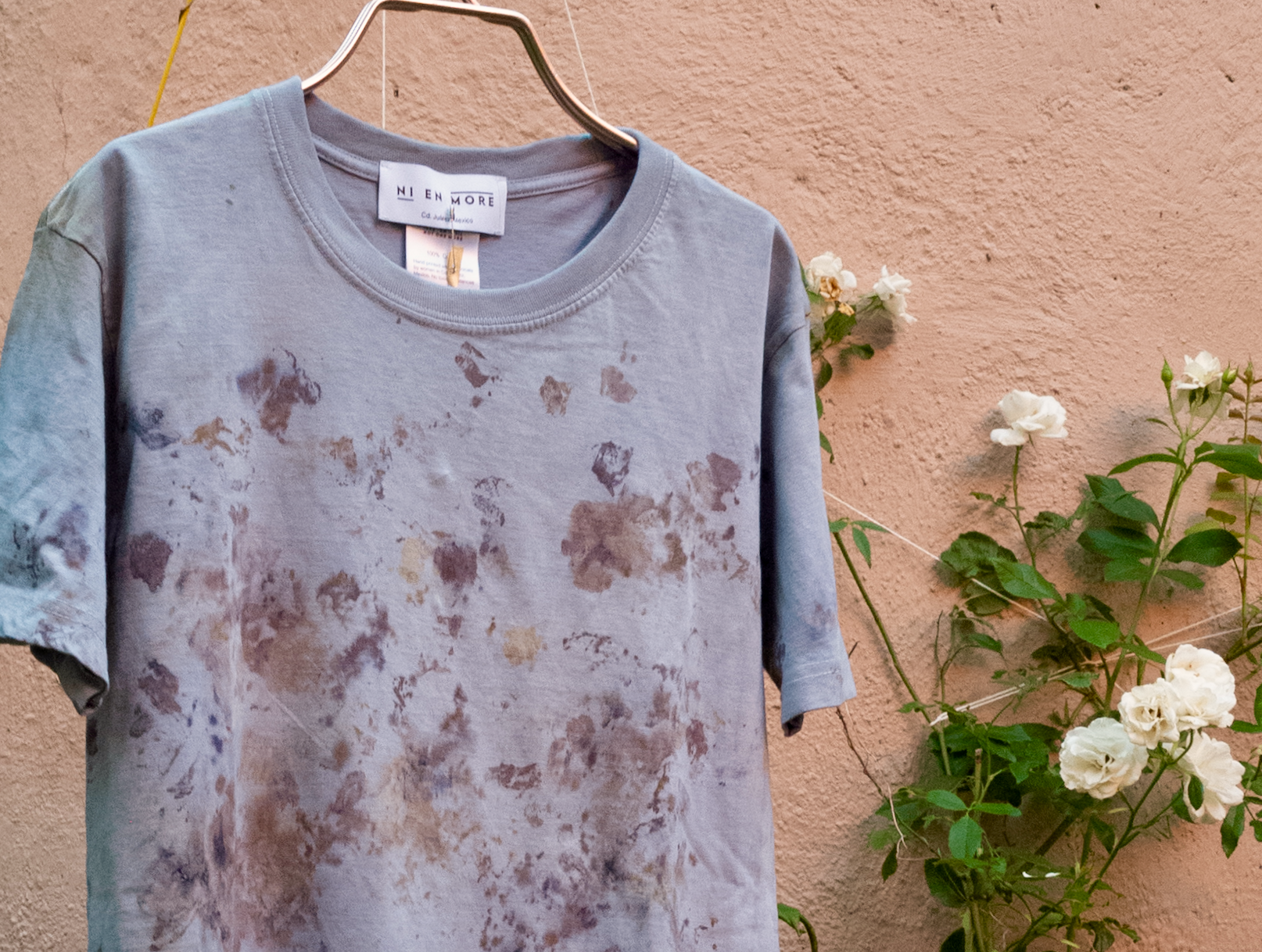 The tags are donated from Lise Bjorne Linnert's art project, "Desconocida Unknown Ukjent" (2009 - ongoing) Each tag is made by a different hand in global workshops to protest violence towards women. For more information see The story.
In OUR COMPOST T-SHIRTS we are using our natural dye materials to its fullest purpose. We experimented with the compost coming from the hundreds of flowers, food waste, bark and cochineal (bugs from cactus), used in our first production and discovered darker, broken colors, less predictable but beautiful results, and best of all, possibility for another round of recycle! The images will give you an impression of the expression. The one you buy will be similar, but never exactly the same. That´s the beauty - there is only one!